Brandon Seminar RSVP : BRANDON
Brandon Seminar RSVP : BRANDON
What are the options for people looking for British schools?
How best to prepare your child for entry to a selective school?
How to help your child acclimatise to their new environment?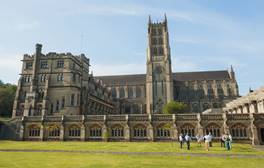 Seminar details  :
Date    : 30/11  [ Saturday ]
Time   : 12:30 – 13:30
Venue : Unit 1A, Vulcan House, 21-23 Leighton Road, Causeway Bay
Cost : HK$ 850 per attendee – Current Brandon parents and ISF CCA ( English Public Speaking & Debate Class ) parents receive complimentary tickets
For the last twenty years, Dr Jessica has been preparing students for entry to top UK schools including Eton, Winchester, Wycombe Abbey and Westminster.
Dr Jessica has just come back from UK, where she visited a number of boarding and prep schools. During this interactive session, Dr. Jessica will be sharing her experience and insight, including:
– Overview of the British education system including recent changes to public exams
– Pretesting
– Options for people looking at British schools including identifying suitable prep schools
– How to prepare your child to adjust their new learning environment