Too busy to get to Brandon?
Brandon can come to you!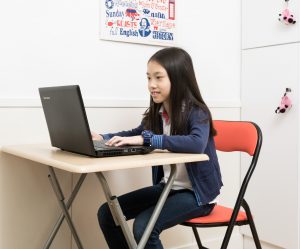 Our bespoke online tuition for a wide range of subjects combines our Brandon experience, robust curriculum and self-developed online programmes.
We have been teaching online for more than five years now and have developed a teaching methodology which ensures that your child gets the most from their lessons. This includes:
Interactive teaching materials using our self-developed programme
Immediate feedback
Private and group classes using different teaching styles
Academic Classes:
We cover all subjects including: Maths, English, Science, Humanities, Latin, and French.
Online teaching lends itself to collaboration and we offer special focus classes including vocabulary builder and writing skills which make full use of shared documents and online competitions.
SPEECH CLASSES:
We have tailored our interview prep classes to really hone their communication skills; working online allows students to really focus on their interviewer and adapt accordingly.
Public speaking works brilliantly online! Our format allows students to work on both content and deliver and even engage in debates.