Too busy to get to Brandon?
Brandon can come to you!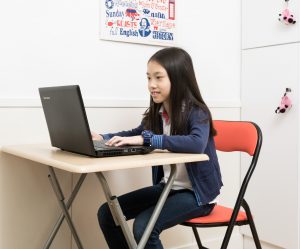 We offer bespoke online tuition for a wide range of subjects using our experienced tutors. Our courses are tailored to your child's individual needs.
Partnering with top UK tutorial company Osborne Cawkwell means that we can help you to find the perfect tutor for your child. Wherever you are in the world, your child can receive outstanding tuition. We also offer an optional monitoring service. Because our tutors are based in the UK, they have daily experience of preparing students for entry to top UK schools and working towards public examinations. Regular reports will be provided.
Subjects and levels:
We provide expert tuition at levels – from 7+, 11+ and 13+ right up to IGCSE, A levels, Pre-U,and IB.
We cover all subjects including: maths, English, physics, chemistry, biology, history, geography, Latin, French, Spanish, German, Greek, and economics. If the subject is part of the UK curriculum, we will have a teacher!