Pre-test Preparation Courses
What is the ISEB Pretest? 
The test is a way of measuring a student's aptitude by testing four areas:
Non-verbal reasoning
Verbal reasoning
Mathematics
English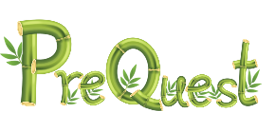 What is PreQuest?
To familiarise our students with the content and style of the ISEB Pre-test, we have developed PreQuest, our own pre-test preparation platform. The platform can be used for test preparation or just to acquire an excellent foundation in key areas.
Like UKiset and the ISEB pre-tests, Prequest is a set of online, adaptive tests taken in English designed to support admission into the UK independent education system.
All PreQuest materials have been developed in house based on our experience of teaching our Brandon students.  We have seen amazing success with 100% of our students being invited to interview at their top five schools. These include: Westminster, St Paul's, Eton, Winchester and Marlborough College.
Each section of the platform is themed to represent a world in which students acquire skills and work through adaptive exercises. Feedback is provided immediately and students can track their own progress and complete tasks to move up the leaderboard. With music, animation and top tips, the platform is the perfect way to maximise learning.
Join the success story and conquer your pre-test with Prequest!