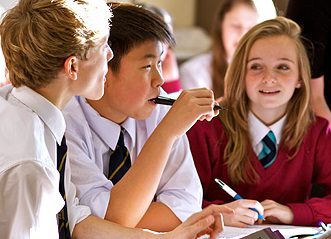 Uppingham School – the inside view
Does full boarding really make a difference? How do students use a STEM centre?
Why bother with extracurricular activities?
Can a UK school really prepare for overseas universities?
The registrar Mr. Charlie Bostock of Uppingham School, one of the UK's most experienced registrars, Mr Bostock will give Brandon parents an insider's view of how a successful co-ed, full boarding school really functions.
Uppingham School in Rutland is a British boarding school for boys and girls aged 13 to 18 years old. Brandon has helped prepare students for Uppingham School over the years. Uppingham School's pupils are encouraged to excel in their curriculum and extra-curricular results. Uppingham achieved a superb set of public examination results in 2018, over 80% of all grades awarded being A* – B and graduates have achieved their offers for Oxbridge entry as well as to leading international universities such as Dartmouth, Chicago and NYU.
For more information, kindly visit: https://www.uppingham.co.uk/